Skip to Content

Official Oral Surgeons of D.C. United
Fairfax Oral and Maxillofacial Surgery (FOMS) has been chosen as the Official Oral Surgeons of D.C. United, the Professional Soccer Team in Washington, DC. For over 35 years our mission has been to provide the community with the highest standard of care and customer service. We are honored that we will be doing the same for the fans, players, staff and families of the entire D.C. United organization.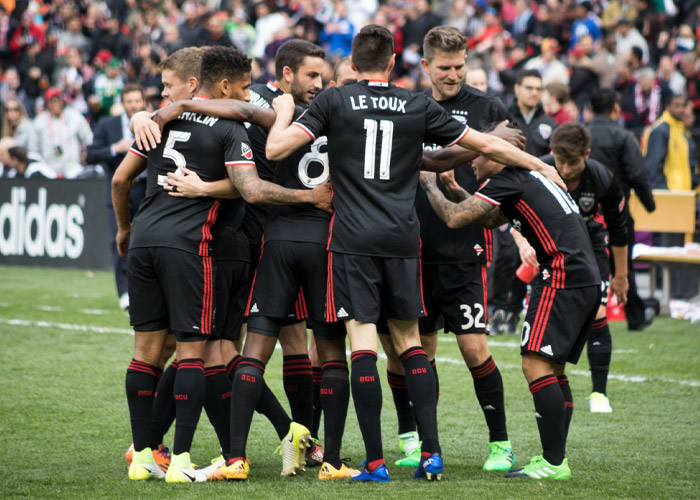 Partners in Our Community
Our FOMS team is thrilled to be involved in an official capacity with the 4-time MLS champions whose success extends far beyond the field.  Both D.C. United and Fairfax Oral and Maxillofacial Surgery are committed to community outreach and share in a common vision: to ensure that our local neighborhoods are places where all families thrive and have access to the support they need to secure their children's long-term success. Read more about our charity events and volunteering on our Facebook page!
Get Involved Today
Follow us on Facebook, Twitter and Instagram for exclusive opportunities to meet the players, participate in soccer clinics, win tickets, receive gifts and prizes, and much more!
We hope that you will share in the passion of representing the Black and Red and loudly cheering "Vamos United" alongside Fairfax Oral and Maxillofacial Surgery!