Skip to Content
3D Cone Beam Scan Imaging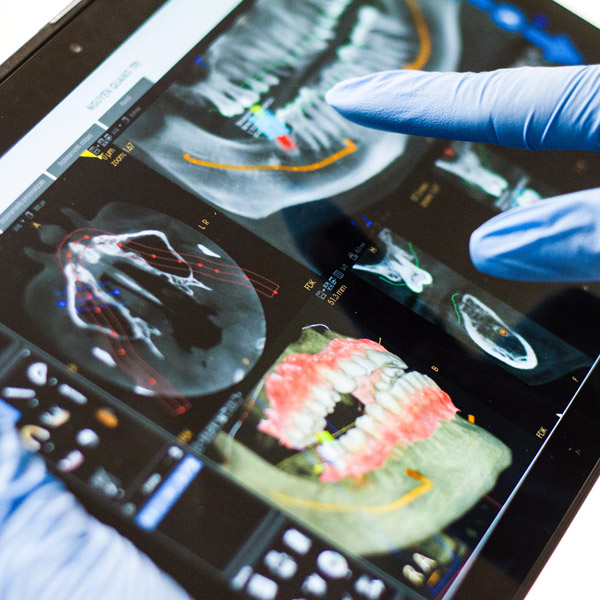 3-Dimensional Imaging and Cone Beam Computed Tomography (CBCT)
Cone Beam Computed Tomography (CBCT) is a 3-Dimensional imaging modality providing the best possible maxillofacial imaging techniques available today.
CBCT allows us to obtain images of the skull and jawbones in a relatively short period of time (approximately 10-15 seconds). This information can then be used to evaluate you in a way that was previously only possible with expensive medical CT scans.
Perhaps the most compelling example is implantology. In order to perform a successful implant, the dental professional must While we do not obtain a CBCT on every patient, we do evaluate each patient on an individual basis to determine the benefits that may be obtained with a CBCT.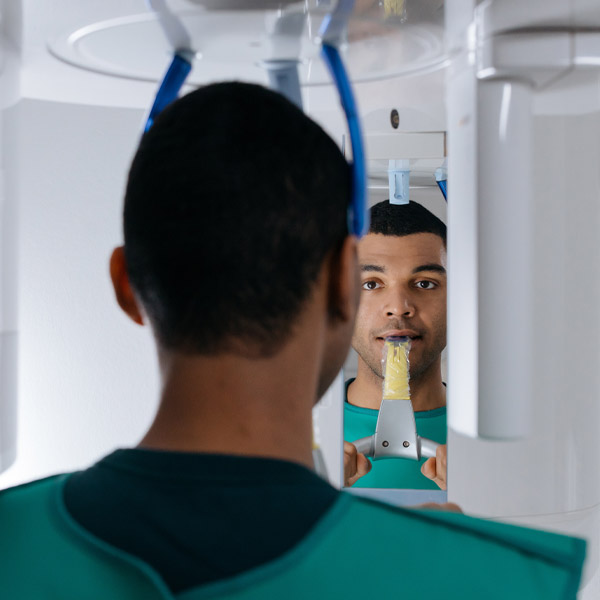 What Is CBCT Used For?
Dental Implant Planning
Impacted Teeth
Orthognathic (Corrective Jaw) Surgery
TMJ Analysis
Airway Studies
Orthodontics
Maxillofacial Pathology
What Are the Advantages of CBCT Over Other Imaging Modalities?
Lower radiation dose than traditional CT
Shorter scan times
In office availability versus visiting an imaging facility
Reduced cost
Ability to identify vital structures such as nerves and blood vessels
High resolution
Extremely accurate images
Ability to make surgical guides directly from CT images
This technology gives our oral surgeons the ability to create more precise and accurate treatment plan, customized to your needs and specific case. If you would like more information on how our Cone Beam Scanner Technology can save you unnecessary procedures, less intrusive surgery and cut recovery times, contact us!