Skip to Content
Dental Implant Oral Surgery in Northern Virginia & DC Metro
Excelling in Single Tooth to Full-Arch Dental Implants
Your teeth affect your whole body. When they're healthy, you're healthier too. A missing tooth can affect your bite, speech and eating choices. As you rely more on your remaining teeth, you increase the chance they will wear out prematurely, or be damaged or lost.
Whether you are simply missing a molar or incisor, or have years of tooth decay with temporary fixes such as bridges, crowns or dentures, FOMS delivers amazing results with dental implant technology.  Fairfax Oral Surgery excels in placement of fully permanent dental implants that look and feel like real teeth. We also perform all the required bone grafting and other procedures that may be needed to give you your smile back!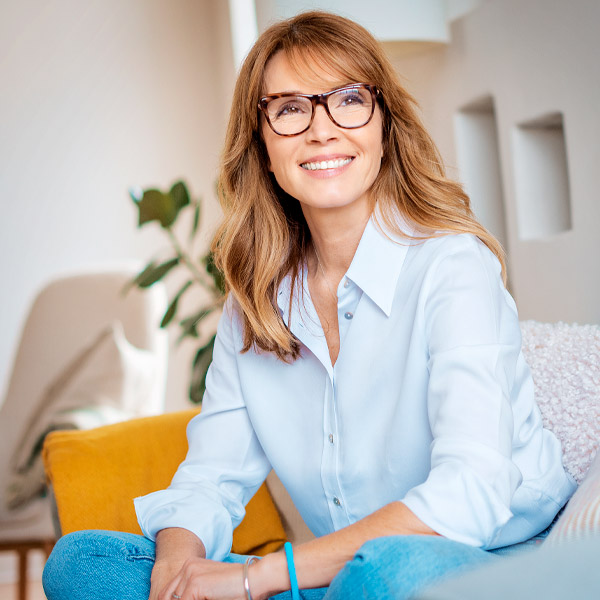 Single Tooth Dental Implants
Single or multiple tooth implants can help you regain the freedom to eat the foods you want, smile in pictures again and live a healthier life. Dental implants are the permanent solution to tooth loss, and completely eliminate the need for expensive dentures, crowns or bridges.
All-On-4® Teeth in a Day
New Teeth In Just One Day.
The trademarked All-On-4 implant treatment usually involves the removal of terminal teeth, the placement of four to six implants, and the immediate fabrication and delivery of a fixed, or non-removable, set of replacement teeth. This is all accomplished in one day, usually within four to six hours.
New Teeth In One Day
Fairfax Oral Surgery proudly performs the pioneering Teeth-In-A-Day technology from Nobel Biocare. Read more about complete teeth replacement in just one day here.
The Permanent Solution to Tooth Loss
For many patients, dental implants are placed within 2 surgical procedures. The first procedure involves placing the implant within your jawbone. Following the first surgery, for about 3-6 months, the implants are beneath the gum-line gradually bonding with the jawbone. During this time, you should be able to eat soft foods and wear temporary dentures. Back at the practice, your oral surgeon is forming your new teeth.
The second phase begins after the implant has had time to bond with the jawbone. Your oral surgeon will uncover the implant and place small posts in the implant that will act as anchors for your new teeth. The last part of the procedure is placing the tooth or 'cap' on the post. Your new tooth will feel natural in your mouth over time. Most patients experience minimal disruption in their daily life.
Advancing Oral Health Through Technology & Teamwork
Single tooth implant technology has advanced significantly in the last few decades. Certain cases allow us to place the implant during normal tooth extractions, minimizing the amount of procedures needed. Other cases allow for single stage implants, minimizing the need for the 2nd procedure (Healing time still applies).
The placement of dental implants can often become an effort between your oral surgeon and a restorative dentist. Oral surgeons perform the actual implant surgery, bone grafting, and any tooth extractions needed. The restorative dentist will fit and make the permanent prosthesis.
Financing Options
The doctors and staff of Fairfax Oral and Maxillofacial Surgery are committed to providing you the highest standard of care. Our experienced and knowledgeable team members will work with you to come up with multiple options for your dental implant treatment so that financing is never an obstacle to health and happiness. We are helping people just like you achieve their desired outcome every day. Schedule a consultation today!
What Our Patients Say


There's an investment of time to get a good successful implant… the end result is you can go have a steak and enjoy it!


I was able to go back to work within a week and was off pain medication in two days!


When I come into the clinic, I received everything in one day. I am very happy now! I am happy for Dr. Ramsey putting my smile back!


Cuando entro en la clínica, recibí todo en un día. Estoy muy feliz ahora! Estoy feliz de que el Dr. Ramsey me devuelva la sonrisa!


From the people that greet you, to the nurses assistants, they gave you the experience that you are important to them.


The process was always a painless one. I've never had a problem with any of the work.