Skip to Content

Welcome to Fairfax Oral & Maxillofacial Surgery
Serving Our Community Since 1983
Fairfax Oral & Maxillofacial Surgery
EXPERIENCED AND TRUSTED NORTHERN VIRGINIA ORAL SURGEONS
Whether you are in need of routine oral surgery services such as wisdom teeth removal or more complex procedures like jaw surgeries, Fairfax Oral & Maxillofacial Surgery (FOMS) has established and experienced care with 6 offices in the Northern Virginia/DC metro area. Our oral surgeons have decorated careers and are leaders in their professional fields.
We understand that going through surgery can be a nerve-wracking, uncomfortable, and generally undesirable experience. However, our offices, equipped with the most advanced technology, have highly experienced staff including a full-time nurse on duty to help guide & care for you throughout the process. Expert surgical care equals less pain, shorter recovery times, and the best results. Read on to discover more about who we are.
Meet Our Doctors
Oral and maxillofacial surgery requires additional years of hospital-based surgical and anesthesia training after graduation from dental school. As an oral and maxillofacial surgeon, Drs. Ramsey, Robertson, Liu, Park, Capps, Vanevenhoven, Smith, Patel, and Han manage a wide variety of problems relating to the mouth, teeth and facial regions. Each of our oral surgeons have unique medical training and experiences, with each bringing unique sets of skills to the practice. Our doctors are consistently voted as a Top Dentist in the Washingtonian, Virginia Living and Northern Virginia Magazine publications in the specialty of Oral Surgery.
Why We Excel in Patient Care
Modern Outpatient Facilities
We provide our patients with the very best diagnostic and surgical treatment available. Our Fairfax office has an outpatient operating room for complex surgical procedures and our special needs patients. The OR is staffed with the same Board Certified Anesthesiologist, instrumentation, and surgical staff as one would find at the hospital. We have a full time nurse on staff as well.
Streamlined Patient Registration Process
You may register with our office prior to your appointment by filling out our secure online Patient Registration Form. After you have completed the form, please make sure to press the Submit button at the bottom to automatically send us your information.
More Experience Means Less Pain & Shorter Recovery Time
Our unique group of oral surgeons have impressive experience in the oral surgery field. Our decades of experience mean less pain and quicker recovery times for you. Work with some of the top oral surgeons in Northern Virginia.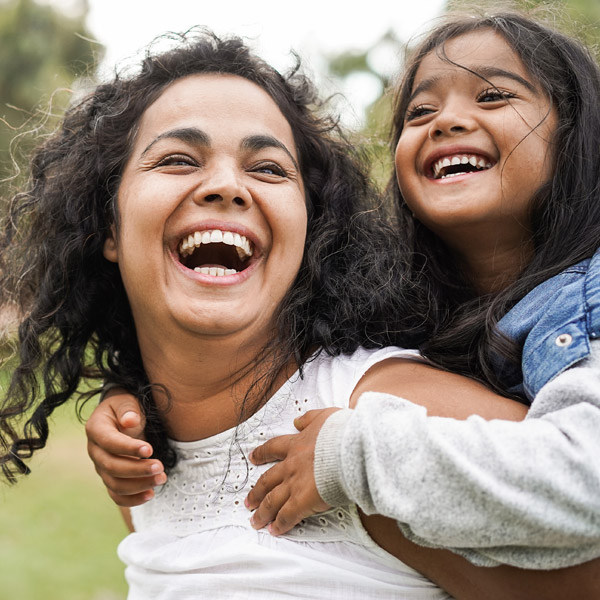 Make an Appointment
You may use our online booking form to request an appointment at any of our offices. Click here to make a new appointment request. Our office will call to discuss appointment availability based on your request.
Register as a New Patient
You may register with our office prior to your appointment by filling out our secure online Patient Registration Form. Remember to hit submit when you are finished!
What Our Patients Say
Recently visited for an extraction as part of orthodontic treatment plan. Was referred by my orthodontist. Overall, I was very pleased and impressed with my experience. Mine was not an easy or simple procedure, but Dr. Robertson and his team did a great job taking care of me. I received a follow up to check on me that evening and then a personal call from Dr. Robertson making sure I was doing ok. Really appreciate the extra effort put in to get me through the procedure. I would recommend this practice to anyone."
10/10 recommend! I cracked my tooth a couple weeks ago and of course just kept putting off getting it fixed until it got infected, and my dentist told me I had to remove it. They got me in same day. Dr. Liu was amazing, the experience was painless and significantly faster than expected. Ayla his assistant takes the whole show. She is compassionate, knowledgeable, and goes out of her way to comfort you like a friend and seems to genuinely listen to her patients. Most importantly none of them made me feel dumb for the situation and gave constant reassurance. Will not go anywhere else!
Dr Ramsey is amazing- patient, caring, not rushed, explained everything and I have had no pain after the extraction/implant. Every staff member was professional, patient, knowledgeable, and kind.
Got two upper wisdom teeth extracted here this morning. I feel great hours later and the procedure itself went very smoothly. Dr. Capps was wonderful and put my mind at ease before the operation. I highly recommend Fairfax Oral Surgery. The whole team was great and took good care of me.
The service I received was unbelievable. I was sent here by the Veterans Department due to a complication with an implant that was performed by another dentist. From the time I entered the office until the time I left, everybody worked as a cohesive team. I went there originally to get a consultation for the work to be performed. The surgeon and his staff contacted the VA and was able to do the procedure immediately. There was no pain involved, the staff were great, and the procedure took only a few moments. The surgeon and staff at Fairfax Oral Surgery are "second to none". I want to thank you all, you were very kind and thoughtful.
My experience was truly a pleasure. Everyone that I interacted with was pleasant. I was surprised to receive a follow up call from the doctor to ensure I was okay after the minor procedure I had. I would recommend Fairfax Oral and Maxillofacial Surgery to anyone in need of special oral services/procedures.
These professionals are amazing! So kind, so comforting, so knowledgeable. I couldn't imagine feeling so at ease. Receptionists, surgical assistants, and doctors all so remarkable. Thanks to all for making this experience so easy.
As a dentist myself (I'm an endodontist- specializing in root canals) I know the intricacies and nuance of good anesthesia for treatment, so I can wholeheartedly say that Dr. Park knows what he's doing. I had a severely impacted lower right wisdom that started giving me serious pain this past weekend. Dr. Park was able to get me in quickly and assess that #32 needed extraction. Even though the position of the tooth was extremely complicated- it had developed upside down and was at an acute angle lying directly above the inferior alveolar nerve, Dr. Park, and his team, did a phenomenal job in removing the tooth! I had minimal post operative discomfort and really no swelling to speak of. I do surgeries myself and I am impressed at how efficient and painless Dr. Park's treatment was. Big, heartfelt, thanks to you Dr. Park and your entire team. I have already spoken with my team to elevate our level of service to, hopefully, something close to your level of care and professionalism Dr. Park. Thank you again.