Skip to Content

Welcome to Fairfax Oral & Maxillofacial Surgery
Serving Our Community Since 1983
Fairfax Oral & Maxillofacial Surgery
EXPERIENCED AND TRUSTED NORTHERN VIRGINIA ORAL SURGEONS
Whether you are in need of routine oral surgery services such as wisdom teeth removal or more complex procedures like jaw surgeries, Fairfax Oral & Maxillofacial Surgery (FOMS) has established and experienced care with 6 offices in the Northern Virginia/DC metro area. Our oral surgeons have decorated careers and are leaders in their professional fields.
We understand that going through surgery can be a nerve-wracking, uncomfortable, and generally undesirable experience. However, our offices, equipped with the most advanced technology, have highly experienced staff including a full-time nurse on duty to help guide & care for you throughout the process. Expert surgical care equals less pain, shorter recovery times, and the best results. Read on to discover more about who we are.
Meet Our Doctors
Oral and maxillofacial surgery requires additional years of hospital-based surgical and anesthesia training after graduation from dental school. As an oral and maxillofacial surgeon, Drs. Ramsey, Robertson, Liu, Park, Capps, Vanevenhoven, Smith, Patel, and Han manage a wide variety of problems relating to the mouth, teeth and facial regions. Each of our oral surgeons have unique medical training and experiences, with each bringing unique sets of skills to the practice. Our doctors are consistently voted as a Top Dentist in the Washingtonian, Virginia Living and Northern Virginia Magazine publications in the specialty of Oral Surgery.
Why We Excel in Patient Care
Modern Outpatient Facilities
We provide our patients with the very best diagnostic and surgical treatment available. Our Fairfax office has an outpatient operating room for complex surgical procedures and our special needs patients. The OR is staffed with the same Board Certified Anesthesiologist, instrumentation, and surgical staff as one would find at the hospital. We have a full time nurse on staff as well.
Streamlined Patient Registration Process
You may register with our office prior to your appointment by filling out our secure online Patient Registration Form. After you have completed the form, please make sure to press the Submit button at the bottom to automatically send us your information.
More Experience Means Less Pain & Shorter Recovery Time
Our unique group of oral surgeons have impressive experience in the oral surgery field. Our decades of experience mean less pain and quicker recovery times for you. Work with some of the top oral surgeons in Northern Virginia.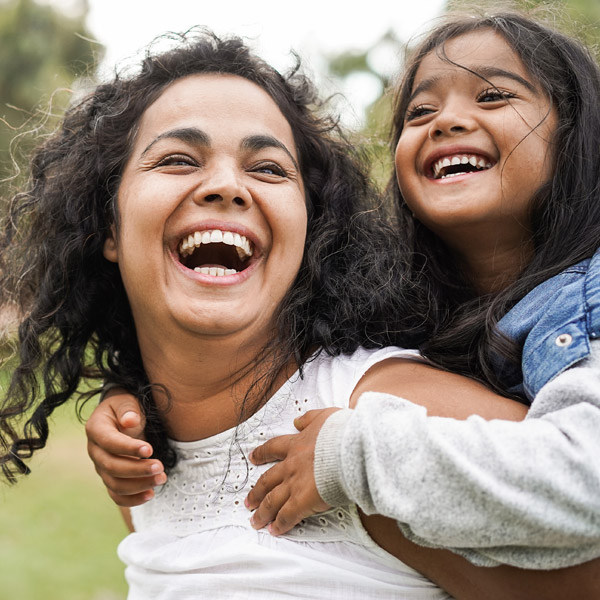 Make an Appointment
You may use our online booking form to request an appointment at any of our offices. Click here to make a new appointment request. Our office will call to discuss appointment availability based on your request.
Register as a New Patient
You may register with our office prior to your appointment by filling out our secure online Patient Registration Form. Remember to hit submit when you are finished!
What Our Patients Say
We had a great experience with Dr. Robertson and his team Gabby, Sarah and Afreen, for my 19-year-old son's wisdom teeth removal in the Burke office. From the moment we stepped into the office until we left about 2 hours later, my son received excellent care. Every step of the process was explained before and then all of the home care was explained well afterwards. We also thought it was so kind for not only the office to follow up with me, but Dr. Robertson did as well.
I had a procedure done with Dr. Norton. She explained everything in details, she was kind and knew exactly what needed to be done. The assistant Gabby explained the post operation care in details and answered any questions we had.
I saw Dr. Capps to have a lower pre-molar extracted that Army and Navy dentists ruined when I was active duty. Dr. Capps, Gabby and Dallas are a great team. I was pleasantly surprised how they made my tooth extraction more pleasant than a cleaning I got a few months prior. I drove an hour to come here. Definitely worth it and a veteran friendly place.
Dr. Ramsey and his entire staff are amazing! I couldn't have asked for a better experience for my daughter. She had no complications and was up and running by the third day after her surgery. Thank you, Dr. Ramsey, Sonya, Kat, Jay and Maurice, for taking excellent care of her! I will refer anyone I know to this practice.
Dr. Park and his crew are at the top of their game. Very gentle and professional!
This is the very best place to go for extractions and implants! Dr. Liu was very gentle and fast removing for my tooth. Absolutely no pain or discomfort, even after the numbing wore off! His assistants Leli and Dallas assisted and explained everything to me so I could understand exactly what was going to happen. Very calming office and front desk was exceptional!
I recently had an extraction/implant procedure at Fairfax Oral Surgery. The care I received from Dr. Smith, Dallas and Val was excellent. They took time to explain the process, answer my questions in a genuine friendly and compassionate manner. The procedure was essentially painless and I experienced minimal discomfort during and after. I can't say enough good things about the entire team there in terms of overall patient care, knowledge, experience, and professionalism. Thanks to all of you! I highly recommend Fairfax Oral Surgery.
Dr. Vanevenhovan and Gabrielle are truly the most patient and caring medical professionals. Being someone who suffers from anxiety and having to deal with random medical emergencies can be tough, but her and her staff were just so kind and reassuring. I highly recommend them!